Brown Memorials
We consider it a privilege to assist you in making a lasting impression of you and your loved ones legacy etched into stone for eternity.
Distinctive Designs with Eternal Quality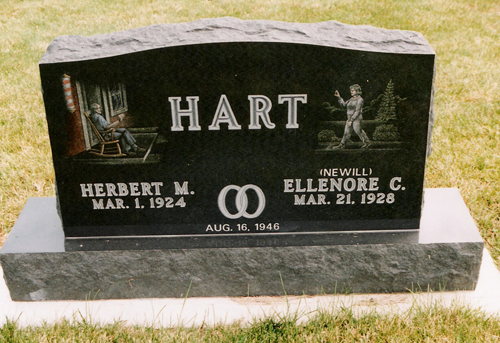 A monument or granite marker is created to symbolize a life. For this reason, we only use the highest quality materials and utilize skilled designers and craftsmen to cover every intricate detail of a memorial.
We offer an astonishing selection of traditional and contemporary monuments and markers. There can be unlimited possibilities regarding shape, lettering style and personal symbolism. Our experienced memorial staff will help you design a memorial that will satisfy your heart-felt need to honor your loved one.
Beautiful, one of a kind personalized memorials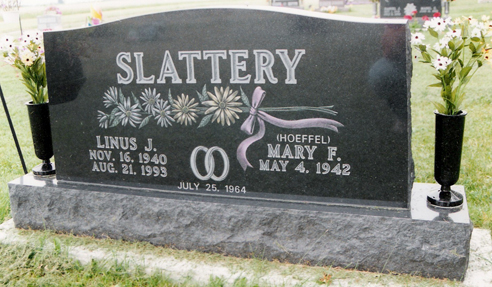 For a lasting tribute to the life of your loved one, a personalized, hand-crafted memorial can be one of the best ways to express your sentiments for eternity. We purchase our granite from one of the largest quarrying and fabrication companies in North America to assure you will be receiving the best memorial value for your money.
Our staff has the experience and training to lead you through the choices of granite to make it easier to arrive at the proper decision regarding your memorial. The possibilities are endless on what can be etched in granite, in fact, we offer to show you a colored drawing of how the choices you make will look in the final memorial design.
"For a lasting tribute to the life of a loved one, a personalized hand-crafted memorial can be one of the best ways to express your sentiments for eternity."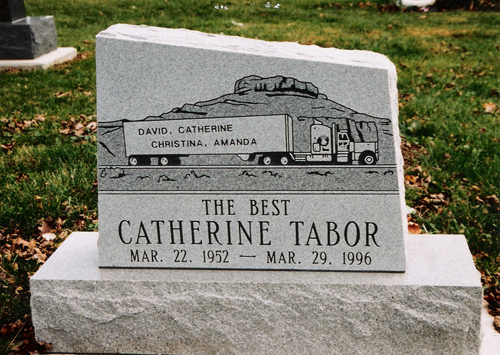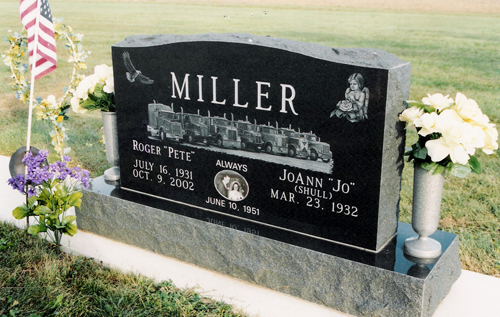 Custom Designs on Granite, Stone or Metal
Granite Monuments & Markers
Bronze Plaques & Address Tiles
Cemetery Vases & Urns
Pet Memorials & Stones
Engraved Fundraising Pavers
Advertising Pavers
Business & Residential Signs
Recognition or Corporate Engraved Gifts
Landscaping or Garden Stones
Tree Dedication Markers
A respectful, loving tribute to your pet
For many, a pet is just as much a part of your family as any other member of the household. Providing a lifetime of unconditional love and affection, you may want the opportunity to give your pet with a respectful, loving tribute. For this, we offer you a Pet Stone memorial.
One of a kind natural stones, crafted one at a time.
Crafted from the finest natural stone, not synthetic material, our pet stone memorials are resistant to many of the harmful conditions associated with the outdoors. With a beautiful variety of colors and sizes to choose from, you are able to express a lasting message of love and admiration for your beloved pet with our unique and personal memorials.
A personal message set in stone
Carved from natural stone product, our garden stones make an impressive addition to any landscaped property. Prominently show off your personal taste, elegantly decorating your home and gardens. Garden stones are a distinguished way to leave your mark by lovingly remembering anniversaries, family members, or just to display a simple motivating message. Each unique stone is engraved and then colored with black acrylic masonry stain, which is resistant to chipping or fading, so your message remains strong year after year.